Weather

Today A 20 percent chance of snow showers before 11am. Mostly cloudy, with a high near 45. West wind 6 to 10 mph.

Tonight Partly cloudy, with a low around 21. South southwest wind 5 to 7 mph.

Saturday Mostly sunny, with a high near 50. South southwest wind 6 to 10 mph.

Saturday Night Mostly cloudy, with a low around 30. South southwest wind around 11 mph.

Sunday A 20 percent chance of showers after 11am. Mostly cloudy, with a high near 50. Southwest wind around 14 mph, with gusts as high as 20 mph.

Madison County Montana Emergency Information

The Madison County Commissioners hope you have found this web-site helpful in understanding the beauty and flavor of Madison County - and in staying aware of the dynamic daily occurrences in one of the most spectacular counties in

North America.

We encourage you to visit regularly!

ADDITIONAL LOCAL LINKS AT BOTTOM OF PAGE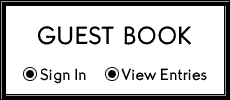 Left: Madison County traffic jam.

Fall colors near Virginia City Sept. 28, 2010

Feb. 12th - Starry Night in Twin Bridges

March sunset - Madison County

A cowboy leaves his horse during Tuesday's June 28th Senior Rodeo Competition in Twin Bridges. Special thanks to Ruby Valley Ambulance for providing stand-by emergency medical service during the event.

Madison Valley Fire Chief Shawn Christensen (L) talks with DES Director Chris Mumme and Sheriff Dave Schenk at the fire in Alder Gulch on July 19, 2011. Units from VC Fire, Madison Valley Fire, Alder Fire, DNRC and the USFS responded to the incident.

Virginia City Trailer Fire

River Search Command Post

LEFT AND BELOW:

Undersheriff Roger Thompson talks to Twin Bridges residents about the cleanup effort at the Twin Bridges Museum. A supercell thunderstorm on Aug.1st 2013 caused winds and weather that brought widespread damage to the area.

Madison Valley Medical Center personnel help prepare a patient for transport with Summit Air ambulance based in Belgrade. The Air Ambulance landed next to Madison Valley Hospital on US Hwy 287 with the help of Madison Valley Rural Volunteer Fire department and the Madison County Sheriff's Office on Wednesday November 21, 2012. Photo C. Mumme

August 28th 2012: Firefighters scrambled to save a structure on the 19 Mile Fire - near Harding Way (backroad from Madison County to Butte). Units from Jefferson County, Madison County, Butte, Beaverhead County, DNRC and USFS were on the scene of the 4000+ acre fire.

Tuesday June 25, 2013 River Rescue

This photo shows the complexity of a dramatic river rescue conducted on the afternoon of June 25th, 2013. The location was the Jefferson River under the Iron Rod Bridge (ten miles north of Twin Bridges). A woman was pinned by her canoe to the bridge pillar and was in the water for nearly four and a half hours before being rescued.

The victim was transported by Summit Air Ambulance and is reported to be in good condition.

Incident Commander was Chris Mumme 

The rescue operation involved the folowing agencies.

Madison County Sheriff's Office

Madison County SAR

Madison County 911 Center

Gallatin County Dive Rescue Team

Beaverhead Co Swift Water Rescue

FW&P

Montana Highway Patrol

Ruby Valley Ambulance

Twin Bridges QRU

Twin Bridges Fire Dept.

Summit Air Ambulance

Carisch Helicopter Service

Whitehall Towing

River Rescue photos below

Nighttime thunderstorms roll through the outskirts of Twin Bridges after a supercell storm caused damage earlier in the day on Thursday, August 1st, 2013

Madison County's one year old dispatch center

Madison Co. Sheriff Dave Schenk monitors flooding near Ennis on Wednesday March 5, 2014

RIGHT: December Depot - Virginia City night - after a light snowfall.

FLOOD ADVISORY FOR MADISON COUNTY THIS WEEKEND

A FLOOD ADVISORY MEANS SNOW MELT AND RUNOFF FROM SNOW MELTING WILL

CAUSE ELEVATED LEVELS ON SMALL CREEKS AND STREAMS. PONDING OF WATER

IS EXPECTED IN URBAN AREAS...HIGHWAYS...STREETS AND UNDERPASSES AS

WELL AS OTHER POOR DRAINAGE AREAS AND LOW LYING SPOTS.

HOMES AND BUSINESSES ALONG MOORES CREEK IN ENNIS MAY BE PARTICULARLY SUSCEPTIBLE SHOULD CONDITIONS CHANGE - BUT FLOODING MAY OCCUR ANYWHERE DUE TO RAPIDLY WARMING TEMPERATURES.