Weather

Today  Sunny, with a high near 75. Light and variable wind becoming north 5 to 7 mph in the afternoon.

Tonight  Clear, with a low around 42. Northeast wind 5 to 7 mph becoming calm after midnight.

Sunday   Sunny, with a high near 77. Calm wind becoming east northeast around 6 mph in the afternoon.

Sunday Night   A 20 percent chance of showers after midnight. Partly cloudy, with a low around 47. East wind around 5 mph becoming south after midnight.

Monday   A slight chance of showers, with thunderstorms also possible after noon. Mostly sunny, with a high near 76.

South southwest wind around 6 mph becoming west in the afternoon. Chance of precipitation is 20%.

Madison County Montana Emergency Information

Saturday September 20, 2014

The Madison County Commissioners hope you have found this web-site helpful in understanding the beauty and flavor of Madison County - and in staying aware of the dynamic daily occurrences in one of the most spectacular counties in

North America.

We encourage you to visit regularly!

ADDITIONAL LOCAL LINKS AT BOTTOM OF PAGE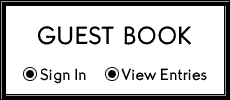 Left: Madison County traffic jam.

Fall colors near Virginia City Sept. 28, 2010

Feb. 12th - Starry Night in Twin Bridges

March sunset - Madison County

A cowboy leaves his horse during Tuesday's June 28th Senior Rodeo Competition in Twin Bridges. Special thanks to Ruby Valley Ambulance for providing stand-by emergency medical service during the event.

Madison Valley Fire Chief Shawn Christensen (L) talks with DES Director Chris Mumme and Sheriff Dave Schenk at the fire in Alder Gulch on July 19, 2011. Units from VC Fire, Madison Valley Fire, Alder Fire, DNRC and the USFS responded to the incident.

Virginia City Trailer Fire

River Search Command Post

Above: Damage caused by a severe thunderstorm in the Twin Bridges area near Hwy 41 and MT 287 last summer.

Madison Valley Medical Center personnel help prepare a patient for transport with Summit Air ambulance based in Belgrade. The Air Ambulance landed next to Madison Valley Hospital on US Hwy 287 with the help of Madison Valley Rural Volunteer Fire department and the Madison County Sheriff's Office on Wednesday November 21, 2012. Photo C. Mumme

August 28th 2012: Firefighters scrambled to save a structure on the 19 Mile Fire - near Harding Way (backroad from Madison County to Butte). Units from Jefferson County, Madison County, Butte, Beaverhead County, DNRC and USFS were on the scene of the 4000+ acre fire.

River Rescue photos below

Nighttime thunderstorms roll through the outskirts of Twin Bridges after a supercell storm caused damage earlier in the day on Thursday, August 1st, 2013

Madison County's one year old dispatch center

September 18th - early morning Alder MT